Interested in engaging young people as partners in making your community a better place?
The YouthScan Project was built to be a simple, accessible, meaningful (and free) way for young people and the organizations that work with them to partner in building a better future. 
The project is designed to be delivered in many different settings, including classrooms, clubs, out of school time programs, special event sessions (e.g., mental health days, youth conference), or in whatever space you meet your young people.  Virtual or in-person workshop materials are provided at no cost to our partners. The YouthScan Project is open to young people from age 14 to 24.
Strengths and resources you bring:
Enthusiasm for the voice and healthy development of young people

Time and space for youth to participate in the project: ~90 minutes to complete the workshop. It can be done in one session, or over multiple sessions.

Commitment to incorporating youth insight from The YouthScan Project within your organization

Commitment to partnering with youth for positive change
What YouthScan brings to support your success:
Ready-to-use activities that engage youth in critical thinking and problem-solving skills (and touches on 22 Colorado Academic Standards)

Data reports featuring:

Real-time data on what is impacting the young people you serve and care about

Youth-generated strategies to empower and support youth well-being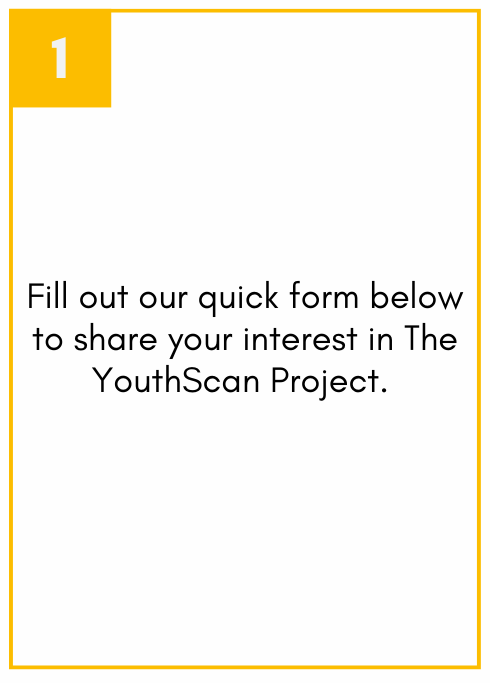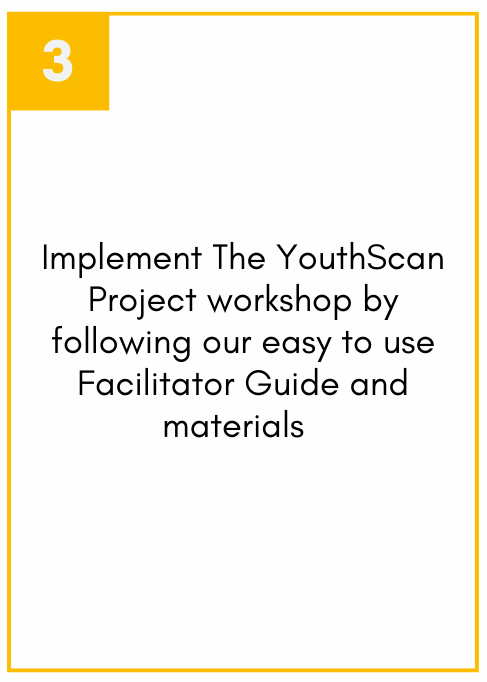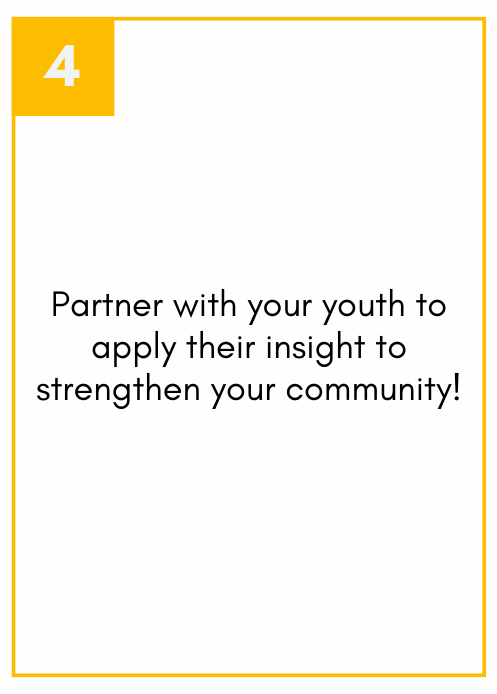 The YouthScan Project Interest Form